Tetanus Vaccination
Tetanus, Diphtheria, Pertussis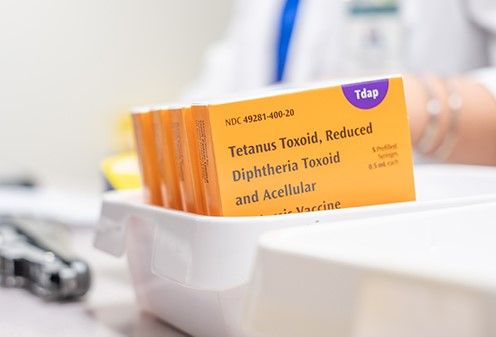 Tetanus is a rare but serious disease caused by bacteria spores. Remaining current on tetanus is wise when enjoying the outdoors. There are several vaccines which protect against tetanus, HealthTeam pharmacy provides the Tdap vaccine for adults 18 and older which protects against tetanus, diphtheria and pertussis.
MSU Health Care Pharmacy follows the CDC guidelines which recommends one dose of Tdap for adults who have never received it. People can receive Tdap earlier than the 10-year mark. Talk to a pharmacist to learn about what's best for your specific situation
What you need to know
Patients must be 18 years and older.
A screening form is required to receive the vaccine. (click on form below).
Tetanus immunization is available Monday through Friday 8am to 5pm.
Download the "Vaccine Consent Form" and bring it with you. Please be sure you are filling out the form for the same day you anticipate receiving the vaccine. (Click Below)