SpartanPak
Compliance packaging for you prescriptions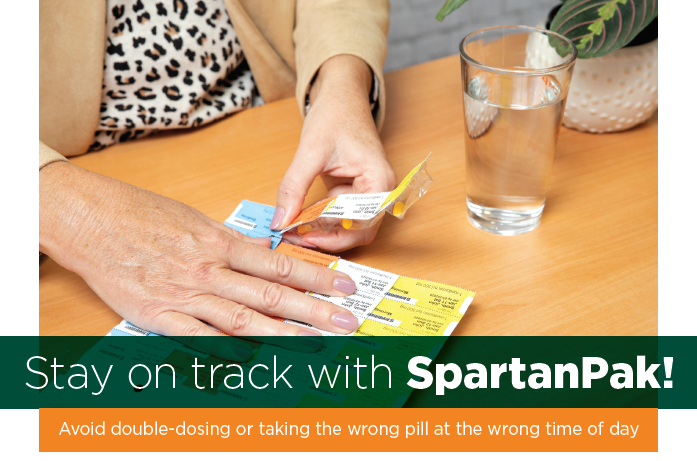 Organize all of your prescriptions and over-the-counter medications by day, time and dose. Each SpartanPak is a single unit strip package, clearly labeled with when the medication should be taken - breakfast, lunch, dinner or anytime in between. Avoid the worry of double-dosing or taking the wrong pill at the wrong time of day.
What are the benifits of SpartanPak?
Convenient, easy-to-use packaging
Color-coded by time of day
Detachable and portable
Filled by your Pharmacist
To sign up, contact MSU Pharmacy today.