SpartanPak
Compliance packaging for you prescriptions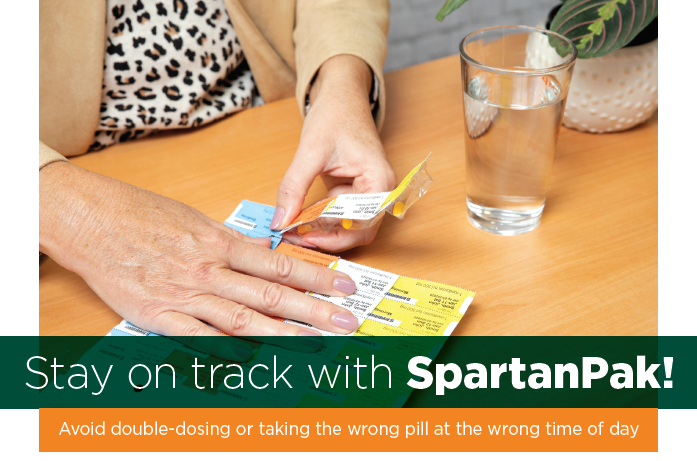 Organize all of your prescriptions and over-the-counter medications by day, time and dose. Each SpartanPak is a single unit strip package, clearly labeled with when the medication should be taken - breakfast, lunch, dinner or anytime in between. Avoid the worry of double-dosing or taking the wrong pill at the wrong time of day.
What are the benifits of SpartanPak?
Convenient, easy-to-use packaging
Color-coded by time of day
Detachable and portable
Filled by your Pharmacist
To sign up, contact MSU Health Care Pharmacy today.
Questions? Just Ask!
Call the MSU Health Care Pharmacy at 517.353.3500 and speak to one of our staff members.