Free Delivery Within 30-Miles of Campus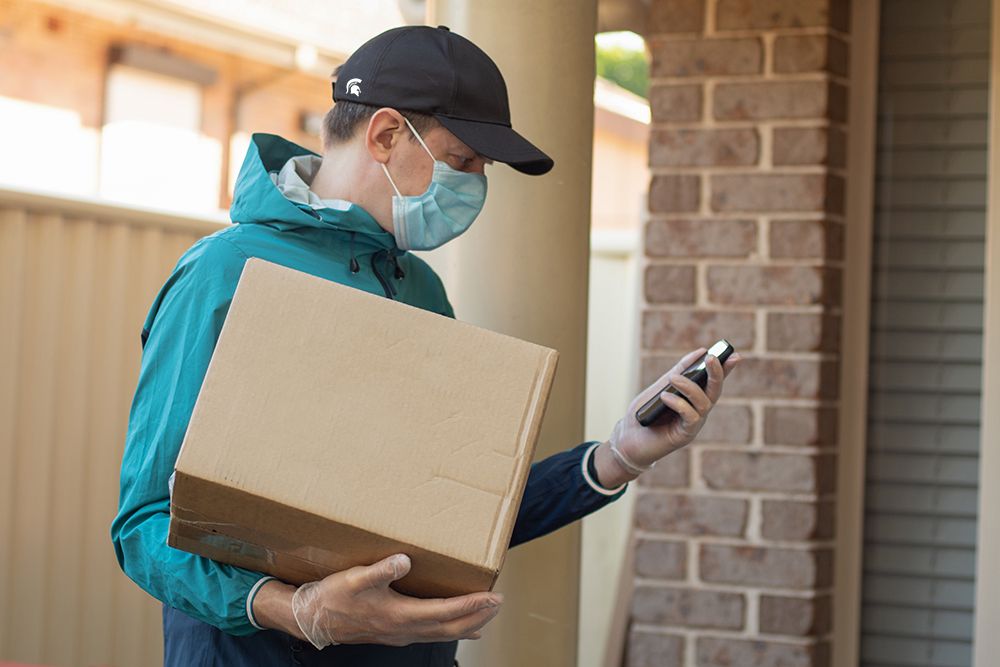 The MSU Health Care Pharmacy offers free delivery on campus and within 30-miles of campus. Read below for details.
Free Home Delivery
MSU pharmacies offer free home delivery to minimize the need to come into the pharmacy.
Our service area is within a 30-mile radius of campus. Deliveries are typically scheduled 1 to 2 days after your refill request.
Our drivers are able to leave a prescription as long as they know someone is home. Speak to a pharmacy staff member about having your prescription delivered.
Delivery Routes for Off-Campus Locations
Mondays through Fridays the delivery service is available for the local cities of: East Lansing, Haslett, Okemos and Lansing.
Monday - deliveries will be made North and West of campus. These cities are: Bath, DeWitt, Grand Ledge, Laingsburg, Portland and St. Johns.
Thursday - deliveries will be made East of campus. These cities are: Fowlerville, Ovid, Owosso, Perry, Webberville and Williamston.
Friday - deliveries will be made South of campus. These cities are: Charlotte, Eaton Rapids, Holt, Leslie and Mason.
Free Mailing Within the State of Michigan
Prescriptions can be mailed to individuals within the state of Michigan upon request. The pharmacy is not able to mail controlled substances. Speak to a pharmacy staff member for details.
We Still Deliver On Campus
In addition to free delivery within a thirty (30) mile radius, the on-campus Pharmacy Delivery Service can pick up your written prescription as well as deliver your prescription medications. Over-the-counter product orders can also be delivered with your prescription order. Orders submitted by the close of the pharmacy's business day can be delivered the following business day. The Delivery Service is available Monday through Friday.
Call the Clinical Center Pharmacy at 517.353.3500 to request a prescription pick-up or delivery. Prescriptions picked up by our delivery service will have a two-business-day turnaround
Questions? Just Ask
Please contact a pharmacy staff member to learn more about our delivery service. Please call 517.353.3500